GREEK & GO
Bringing Traditional Greek Cuisine to St. Thomas Ontario
#Greek~Canadian Cuisine #Souvlaki #Fish & Chips #Ultimate Gyros #Pita Bread #Wraps #Family Friendly # Homemade Tzatziki
Our ingredients are sourced from the some of the finest suppliers in Canada and Greece!!
Our Story
Manolis, has been in the food industry since the age of 16. Cooking has been his passion since early in life, so, for work, "Why not do what I love - cook!" As the years progressed so did his love for food, starting out as a basic cook, he slowly became a very focused chef. His talents have landed him quite prestigious jobs in some of the most famous restaurants in Greece ... learning different talents from each and every location.
In 2012, while operating his own restaurant in Greece, he met his spouse "Kalliopi" and fell in love, not long after, they decided that the best step was to move to Canada. Upon arrival, they both worked in a few different restaurants in their new-found country (Ontario, Saskatchewan, British Columbia) until 2021 when they made the decision to open their own small family "street food" restaurant. Located in St. Thomas Ontario "Greek & Go" was born!
The last 2 years have been very hard on the restaurant industry but thankfully, St. Thomas is a lovely small town with huge support from amazing customers, we have persevered. Customer service is #1 for Greek & Go and we are happy that our customers continue to support our little take-out restaurant.
Thank you for visiting our website, we look forward to taking your order soon!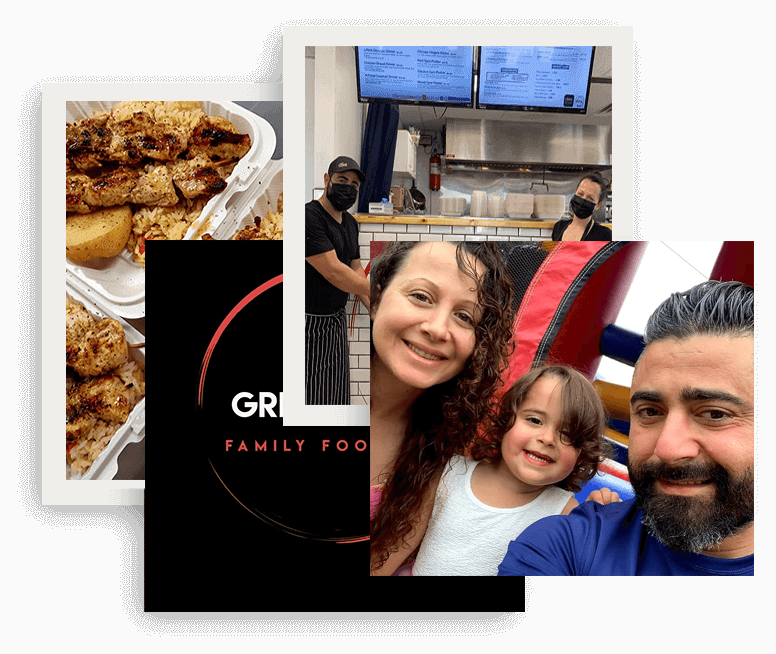 DAILY SPECIALS
Pick your Meal
Chicken Gyro on plate special + Drink (Chicken Gyro meat/potatoes/rice/drink)
Mixed Gyro on plate special + Drink (Mixed Gyro meat/potatoes/rice/drink)
Fish & Chips + Drink (Haddock/Fries/Homemade Tartar sauce/drink)
Calamari plate special (Calamari/potatoes/rice/drink)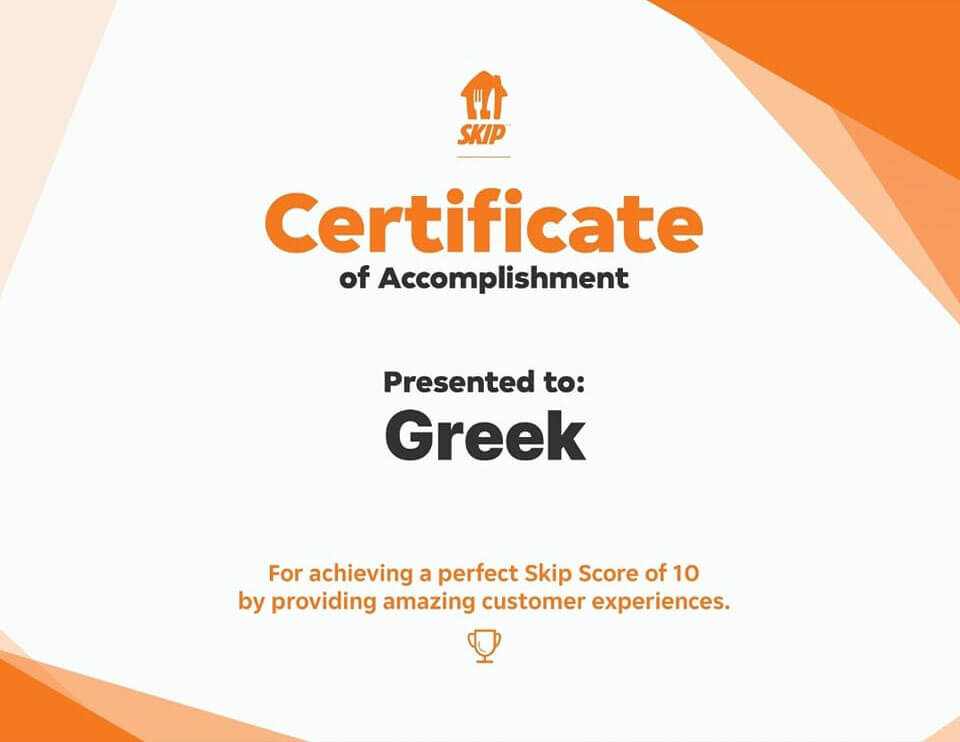 Reviews
What People say about Us
The best little hidden gem in St. Thomas! Once we found this place, we can't stop going! Their Gyros are super authentic and delicious! Wifey and I get our go to Gyro with Greek fries and never a disappointment! After the meal, we're full, and very happy! LOL! $25 out the door for a meal for two that leaves you more than satisfied?, would be absurd anywhere else! Great place, we love it! Thanks Greek & Go! See ya soon!
Zed 8.
HIDDEN GEM!! If you have not been here I highly reccomend it. Great portions, amazing food and, outstanding price. The lady that bagged up my food was so nice and polite and the man behind the line solo is a very hard worker. This is what good customer service looks like. I will now always come here over any place in St.Thomas for dinner. The Greek fries are killer. Must try!!!
Christine D.
5+ Stars. I had a family event for nine people and we pre-ordered with some specific instructions for one picky eater. Everything was ready right on time and hot. All food was labeled and notes for the picky eater were followed precisely. Everyone really enjoyed the delicious food. Will defiantly be going to Greek & Go for my future family events.
Jason B.
literally the best gyro i*ve ever had!!! its a great place to share a meal and spend quality time with your family!!! a little side note — i love french fries and here they make the tastiest,just like you would make at home,hand -cut fries;but better because they are served to you by a friendly waiter and you dont have to wash the dishes!!! recommended 100%
Baggelio M.
My friend told me I had to try this new place, OMG is all I have to say!! AMAZING SERVICE DEEELLIIICCCIIOOUUUSS FOOD.. I have gone back so many times. I have tried everything on the menu.. it is soooooo good.. I cannot belive I have found a place that my family and I LOVE..
Julie T.